Support - Get Connected
Please try the following steps before contacting support.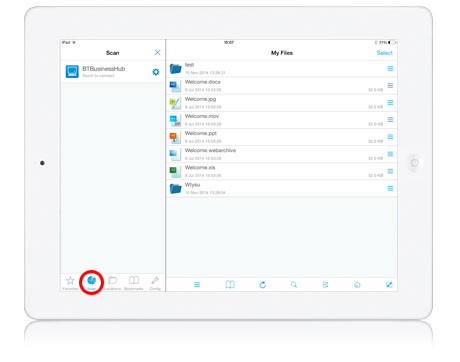 Step 1 - Scan your Network
Tap the Scan icon at the bottom of the screen and then tap the refresh icon at the top of that page.
If you tap a machine you will be prompted for a Username and Password, and FileBrowser will connect.
If FileBrowser does not connect please continue to step 2.
Step 2 - Check your network device settings
Please select the type of Network device that you are trying to access from the dropdown list below to see our tailored guides.
Step 3 - Use our Troubleshooter for specific connection problems
If you used our guides and still can't connect, please use our TroubleShooter for specific steps to resolve common problems.
Step 4 - Contact Support
If you still can't connect or are experiencing problems with FileBrowser and none of the steps above have resolved the issue, please send an email to support@stratospherix.com describing the error message FileBrowser reports and details of what you are trying to connect to.
---
External Access
If you are trying to access your shared network drive from outside your network (from the Internet), please take a look at our External Access Guide that explains two methods of achieving this.