Enterprise Files for Intune
MDM & MAM Configured File Access for iPad / iPhone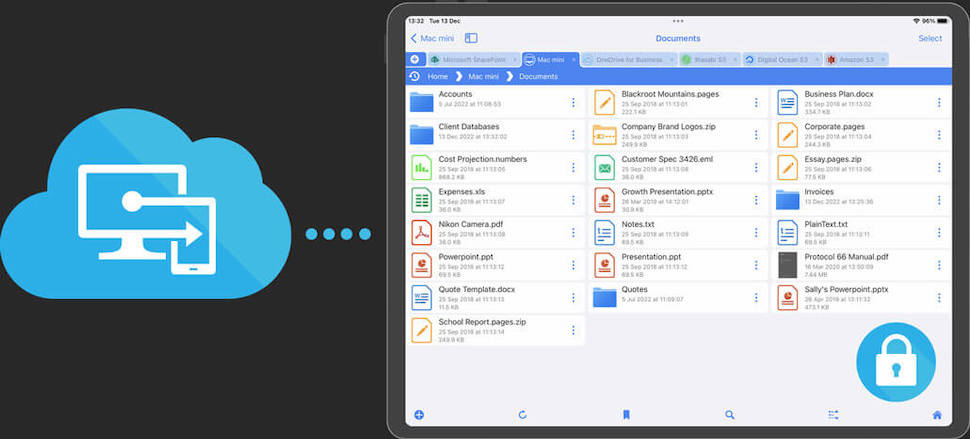 Enterprise Files for Intune is an enterprise grade files app for iOS / iPadOS for large scale deployments that can be setup via MDM and configured with Microsoft Intune MAM policies. Pre-configured file management features for your corporate iPad/iPhone devices with Enterprise Files for Intune.
Find Enterprise Files for Intune in the list of Microsoft Partner Apps.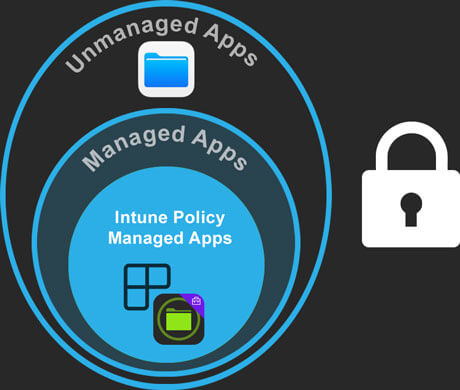 Intune MAM - Mobile Application Management
Manage the apps installed on your devices with Intune's MAM (Mobile Application Management). Protect your organization data at the application level by configuring Enterprise Files for Intune to limit which apps have access to files and prevent files being used outside your organization.
Enterprise Files for Intune integrates with Intune's Mobile Application Manager SDK, allowing Enterprise Files to be included in the group of Intune Policy Managed Apps.
As an Intune "Policy Managed App" Enterprise Files for Intune has an additional layer of protection in that the Intune App Protection policies can specify that only Policy Managed Apps are allowed to send or receive data to other Policy Managed Apps, forming a subset of the MDM Managed apps.
Services and Support
Enterprise Files for Intune is part of a services and consultancy package to help you provision your iOS devices to comply with your corporate Mobile Security Policies. Our team of developers have developed enterprise software for highly regulated corporations for over 25 years. Our iOS apps are used by large corporations, schools, and financial institutions. We pride ourselves in the quality of our software and the level of support we give.
If you would like to speak to us about Enterprise Files for Intune, simply email us at info@stratospherix.com.