Pre-configure File Access on School iPads
Remotely configure your school iPads via your MDM such as Jamf School or Hexnode. Pre-configure file access to your school servers with prefilled login details or enter them when connecting. Configure groups via your MDM for specific classes or all your school iPads.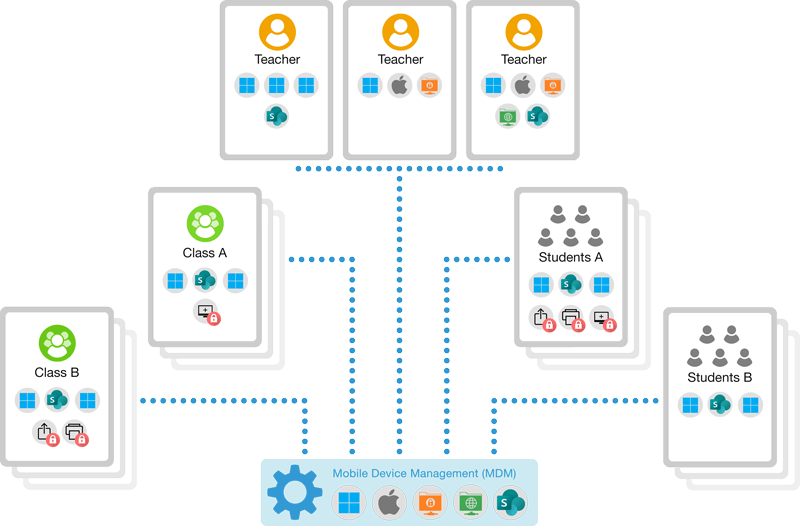 Class Shared iPads
Pre-configured to prevent storing login details, and automatic sign-out after an idle period. Prevent storage of documents on the school iPad. Use a variable so when the student logs in they have instant access to either their class or specific user folder on your school server.
Individuals
Teachers iPads can be pre-configured with login details, giving them instant access to school servers and all their topic preparation material, class or student folders.
Assigned iPads
Students with Assigned iPads can be pre-deployed with file access to their home folder on your school server. Their logins can optionally be stored, depending on your MDM or security policies.
A Professional Files App for Schools via MDM
FileBrowser for Education fully supports being a Managed App under control of a MDM system, unlike the iOS Files app.