Professional Photographers
How to tag photos with XMP files using FileBrowser Professional
Professional photographers need to review, star or cull photographs on a daily basis. This can be done with your iPad, iPhone or iPad Pro in the studio or out on location.
Show me how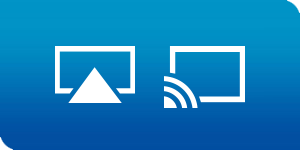 How to Chromecast or Airplay a movie from your computer to your TV
Sometimes you may have movies stored on your computer that you want to watch on your main TV instead of a monitor or the iPad. Now you can stream those movies straight from your computer to your TV with Chromecast or AirPlay via your iPad or iPhone.
Show me how