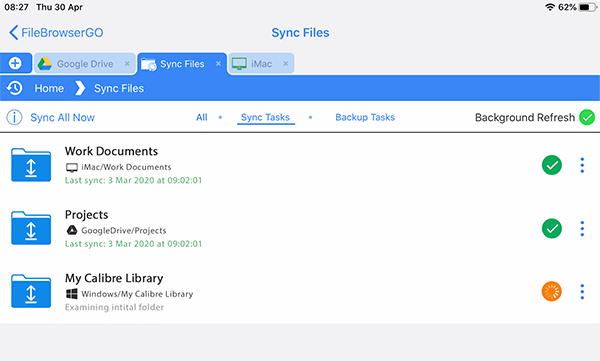 Easily sync documents from the cloud or your computer to your iPad or iPhone, so you always have the latest file, no matter what device you are on.
Always have your documents, photos, music, or videos available whether you are online or not.
Show me how to setup a Sync task
Two-way Sync
Offline synced documents are not just for viewing! Synced documents can also be edited while offline and the changes synced back when you next connect.
Show me how to edit documents from FIleBrowser